2021 PICA Risk Management Course for Podiatrists
PICA
About This Course
The 2021 Risk Management Course for Podiatry
Recorded Live December 28, 2020
Part 1 - Course Staff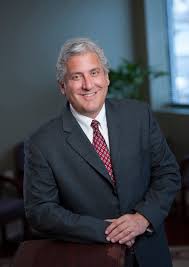 Dominic A. DeLaurentis, JR., Esq
Dominic graduated from Dennison University in 1981 and then attended Widener University-The Delaware LawDominic A. DeLaurentis, Jr., Esq. Dominic's entire career focus has been as an advocate for the health care profession, and he has personally tried over 100 medical malpractice cases to verdict, always taking on the most serious and complicated of cases. Dominic is certified by the Supreme Court of New Jersey as a Civil Trial Attorney and has been appointed by the Supreme Court to its Model Civil Jury Charges Committee. Dominic was selected for inclusion in New Jersey Super Lawyers for malpractice defense. He is also a member of the Litigation Counsel of America. Dominic graduated from Denison University in 1981 and from Delaware Law School in 1984. He began his career in a Philadelphia firm specializing in the defense of medical negligence cases. In 1997, he co-founded Stahl & DeLaurentis with Stanley Stahl. He shares his knowledge in seminars and lectures for physicians groups, insurance companies and ICLE.
Objectives of this program:
To understand the components of Informed Consent
To understand the proper documentation of Informed Consent
To understand the anatomy of a Professional Liability Suit
To develop strategies that minimize the potential of a Professional Liability Suit
Fees
$99.00
Intended Audience: Podiatrists
Refund Policy
No refunds are available for online courses
Compliance Statement
The information contained in this presentation does not establish a standard of care, nor does it constitute legal advice.
The information is for general informational purposes only and is prepared from a risk management perspective to aid in reducing professional liability exposure.
Please review this presentation for applicability to your specific organization. You are encouraged to consult with your personal attorney for legal advice, as specific legal requirements may vary from state to state.
Successful completion of this course will entitle you to a 10% discount on your next PICA Professional Liability Policy Renewal according to PICA Policy. The course must be completed prior to, but no later than 30 days following the date of renewal. Podiatric physicians may also obtain continuing education credit by taking this course.
In accordance with the Council on Podiatric Medical Education's Standards and Requirements for Approval of Providers of Continuing Education in Podiatric Medicine, any relevant financial relationships with commercial interests of faculty, planning committee, or any others who have influence over the content of this educational activity must be disclosed to program participants.
Commercial Interests: No commercial interest provided financial support for this continuing education activity.
PICA is approved by the Council on Podiatric Medical Education as a provider of continuing education in podiatric medicine. PICA has approved this activity for a maximum of 1.0 continuing education contact hour.